If you know me well you'll know that I love black things more than air.  And if you're pairing that most elegant and austere of shades (black) with shiny awesomeness in the one package, all the better.
Black, chunky, shiny, gleaming rings would have to be the pièce de résistance of accessories for me. There's something about a twinkling ebony sparkler that just says you mean business.
Here I've rounded up my favourite finds from around the webz.  From Onyx, black gold, to tourmaline; there's so many variations on these dark beauties its ridiculous. There isn't one amongst this bunch that I wouldn't want to totally own.
Spectacular! Set your own style, experiment, wear what you desire, be confident, and have fun!
2.01ct Black Princess Cut Diamond Engagement Ring Wedding Set 14k
Black Gold
1.50ct Black Round Diamond Solitaire Engagement Ring 14k Black Gold
CC Skye Chunky Rock Ring in Black Quartz with Faceted Dome,
$170 AUD
Wow! Truly divine!
Arty Oval Black and Gold Chunky Armor Knuckle Statement Cage Ring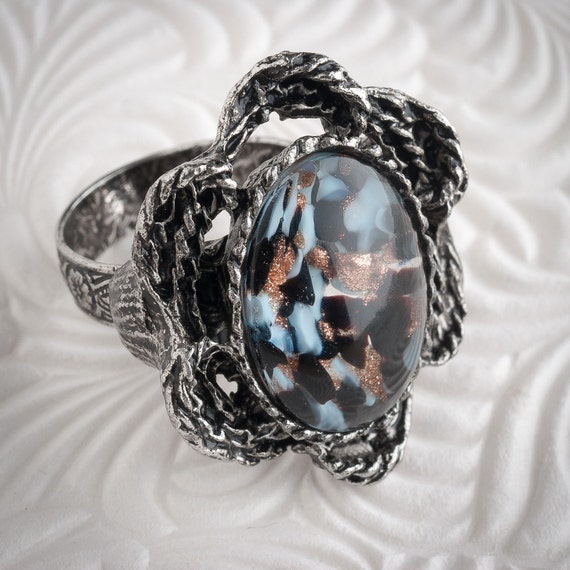 Black and Gold Holly Leaf Vintage Cocktail Ring
by VinstyleDesigns on Etsy
by MR GEMS JEWELLERY on Etsy

Modern Classic 14K Black Gold 3.0 Carat Black Diamond Solitaire Ring Wedding Band Set R334S
by Gnel K. at Design Masters Production
Do you love black shiny things as much as me? Which one is your fave?xDS